Enjoy going to work every day, earn a substantial salary, and feel like you're making a positive impact
But how do you get to the next level in web development when you have no degree, no formal training, and no experience?
You don't want to spend months studying only to come up against a hyper-competitive job market. Many invest thousands of dollars into education, and thousands of hours studying, only to send out hundreds of resumes and...crickets. Don't let that happen to you.
What if you chose to hone your skills in a framework used by some of the most prestigious companies and governments in the world? Organizations with hundreds of open positions, just waiting for competent developers to apply?
Companies like Acquia, Apple, and Tesla are currently hungry for developers with Drupal skills. And the average base salary for Drupal developers in the US is $95,718, according to Indeed.com (December 2020).
Drupal is a free, open source content management software used to make some of the world's most impactful websites and applications.
And it's not just the big names — even the website you are on right now was built using Drupal (by graduates of this class)!
To build sites like these, you could read books, watch pre-recorded videos, and figure it out on your own...
...and still feel like you have no idea what you're doing. But you'd be expending a lot of time. 
Time you don't have, if you really want to move forward with your career. 
Whether you're an experienced developer who has pieced together some Drupal knowledge—or a total newbie who just wants to get into the industry—It's time to stop hacking together your Drupal knowledge and learn from experts.
Introducing The

Debug Academy Drupal 9 & 10 Web Development Training
A small-group,
online live instruction Drupal bootcamp
designed to take you from beginner (or self-taught) developer to career-ready Drupal expert in 3 months.
This time next year, you could be contributing to a website like NBC News, Doctors without Borders, or your favorite local NGO — while making an impact and earning a higher salary.
Shruthi Hulivana Nagaraju
Drupal Developer
At Debug Academy, Drupal front end training course is curated with real time use cases, regular exercises and home assignments to train an individual with minimal experience in computer programming. I was fortunate to be part of this training to fulfil my dream in software development field. While I sincerely worked on the tasks assigned to me and I got complete support from Ashraf and team to complete the tasks with clear understanding. The beauty of this training is that I was trained to be part of the real time projects. I am very glad that I could get a job in Drupal as a developer immediately after the training. It wouldn't have been possible without a wonderful training and support from Ashraf and team in Debug academy. Thank you, Ashraf and Team.
J'Vaughn Johnson
Software Engineer at Yale University
The structure and order of the course made a lot of sense, it was very logical, and paced in an appropriate way. As soon as I got curious about another topic, it came up later in a lesson or in the next lecture. I think the way learning in this course is laid out is really well done, and now I'm going to have a hard time following the structure of other courses if it doesn't feel just as logical. Well done. Thank you.
Jack Garratt
Senior Full-Stack Drupal Developer at ICF
I enjoyed the formal "lecture" and then the code along division of each class. Being able to also work on a real project was amazing and being part of real workflow using Git was especially helpful. Also, having Ashraf available for Zoom calls was quite nice in addition to the Slack chatroom." Ashraf's a great instructor, he explains things in a way that make it seem more approachable.
Debug Academy Drupal Bootcamp

 is for you if...
You're a beginner with no experience in programming
You're looking for more flexibility and a higher salary
You're dedicated to putting in the time and effort to be successful in the class
You want to feel in-demand in the job market
You don't want to feel alone as you're learning a new software or leveling up your skills
You want a community, whether you're working for a company or on your own
You already have a full-time job and want to fit it in around your life
You don't have time for a bootcamp that will take up all of your time
You want to learn a framework that's in demand (because everyone else is learning React)
You want to learn Drupal the right way from the start (instead of figuring it out as you go)
Or if you're an experienced developer, but you want to master your Drupal skills
You already know a different programming language, like Java
You learned Drupal 7 but never Drupal 8
You're a little bit scared of Drupal 8 and don't want to tackle it alone
You're ready for the skills to get a promotion
You know how isolating it can be to learn new software, and you want support
You're self taught and don't know best practices
You want to feel in demand in your company
You already have a full time development job, and you need a course that doesn't take up all your time
You don't have time for a bootcamp that will take up all of your time
Nice to meet you, I'm Ashraf Abed (pronounced ush-rough)
I'm a Drupal Grand Master and your instructor.
I help new and experienced developers learn Drupal, uplevel their skills, and change careers

I was the lead developer for the Obama administration's White House Petitions site. And as a developer at Acquia, I led a MongoDB migration with 30 million records. 
I'm also a Certified Drupal 7 Grand Master and Drupal 8 Grand Master and a trainer for Drupal and ReactJS. I'm a former technical architect at Acquia, the company that founded Drupal.
But I wasn't always a quality Drupal developer.

I taught myself Drupal and worked as a web developer for over 15 years. But once I joined the Acquia Drupal development team, I realized that I hadn't been using best practices. I was a good developer, but until I joined Acquia (and learned Drupal best practices) I wasn't doing things the right way:
I wasn't getting feedback from senior team members
we weren't using version control
we weren't doing code reviews
we weren't making the right architecture decisions
Bottom line — I didn't know what I didn't know, and I was creating problems I couldn't see. We were creating "technical debt."
There are 5 ways to do Drupal. 3 of them are the right ways. But only one is the best way.
I want you to learn the best way from the start — without having to spend years figuring it out
That's why I created this course. Whether you're a software beginner or an experienced developer, you should learn the right way to do Drupal from the start.
And you should have the support of experienced instructors and community.
Even from the first week of class it was clear that Ashraf has an incredible amount of knowledge on the subject he's teaching. I appreciated the fact that he taught at a level that someone completely new to coding could understand. Also, even outside of class he was incredibly helpful and always open to messages. Overall, I feel he loves what he does, and he lives up to his title of Drupal Grand Master.
Teaching is my passion — I founded Debug Academy when I realized that I could teach people with no software development experience and help them change their lives.
Debug Academy is a Certified Acquia Training Partner and a Certified Acquia Development Partner.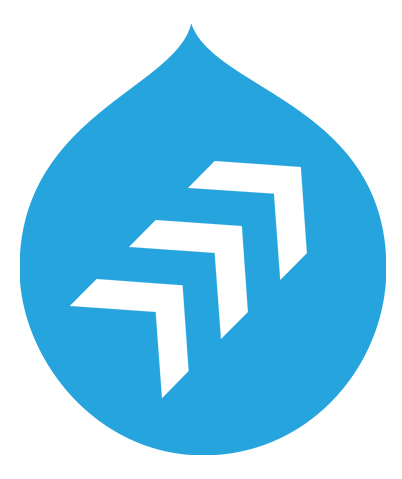 Certified Acquia Training Partner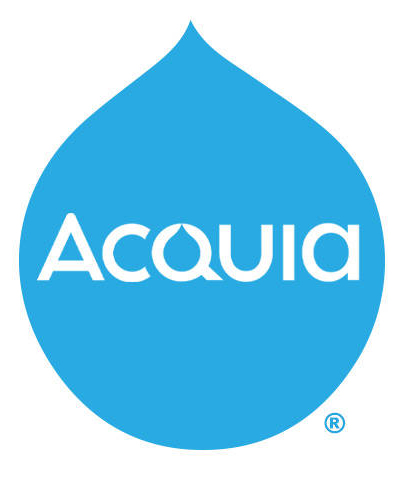 Certified Acquia Development Partner
Debug Academy's Drupal 9 & 10 Web Development Training

is The Reliable Way For New And Experienced Developers To Become Drupal Experts, Change Careers, And Increase Salaries
We'll cover everything you need to excel in a job as a Drupal developer.
If you're new to web development, all you need to know about the course is this:
By building and launching a real project, we teach the topics you need to know to perform both frontend and backend development work on Drupal 8 and 9 websites.
 
But if you want the specifics, these are the topics we'll cover together in the course. You'll learn how to….
use the Command Line Interface (CLI)
manage packages, patches, and dependencies with Composer
set up & use a local Drupal Development environment
use Git commands and team workflows
manage updates in Configuration in Code for Enterprise development
write semantic HTML5 & CSS
understand and apply Responsive design fundamentals
use SASS in Drupal themes
modify Drupal 8 & 9 themes with Twig
build Drupal sites
create searchable lists of content with Drupal's query generator "views"
understand the basics of Drupal Data Architecture
gain efficiency with CLI tools, Drush & Drupal Console
utilize PHP Fundamentals and programming best practices
comprehend Object Oriented Programming in PHP
debug PHP using an IDE
write Basic Drupal modules
use Drupal hooks and interpret the Drupal API
inject data into themes with PHP
choose how to build Drupal pages from various options: nodes, twig, layout builder, PHP pages
familiarize yourself with advanced Drupal caching layers
How The Course Works

During the 3-month course, we'll cover everything you need to become a Drupal developer and take your career to the next level, no matter where you're starting from.
Two Lectures a Week
Live online instruction on Wednesdays and Sundays in a small, 10-20 person group setting.
Recordings of every class
Every class is live, but you'll get recordings of the entire course so you can make up any sessions you missed — or review sessions again.
Written lessons for every class
Jargon-free written material so you know exactly how to follow step-by-step instructions.
Unlimited 1:1 support
Unlike pre-set office hours, you can arrange times to meet with your instructor whenever you need help during the semester.
Lifetime access to Slack community
Instructors and Debug Academy alumni are active inside the Slack community, where you'll build relationships, get support, and find hiring opportunities.
Opportunity to contribute to Drupal.tv as a graduate
Graduates contribute to Drupal.tv and benefit from Debug Academy's connections to companies seeking developers.
You'll complete hands-on assignments.
It's hard to get excited about "practice" coursework that will just get thrown away. That's why doing your homework contributes to Drupal.org.
(Theory is great, but not when it comes to getting an actual job.)
You'll get to work on real-life projects during the course.
Homework assignments contribute directly to Drupal.org. So if you do your homework (which you will, because you're a committed, driven person), you will graduate as a contributor to Drupal.
Drupal is open source, so you technically could contribute to Drupal.org on your own (but without guidance and a community it's complicated, so many don't ever contribute). During the course, we make it really straightforward: Do your homework assignments and you'll graduate as a contributor to Drupal.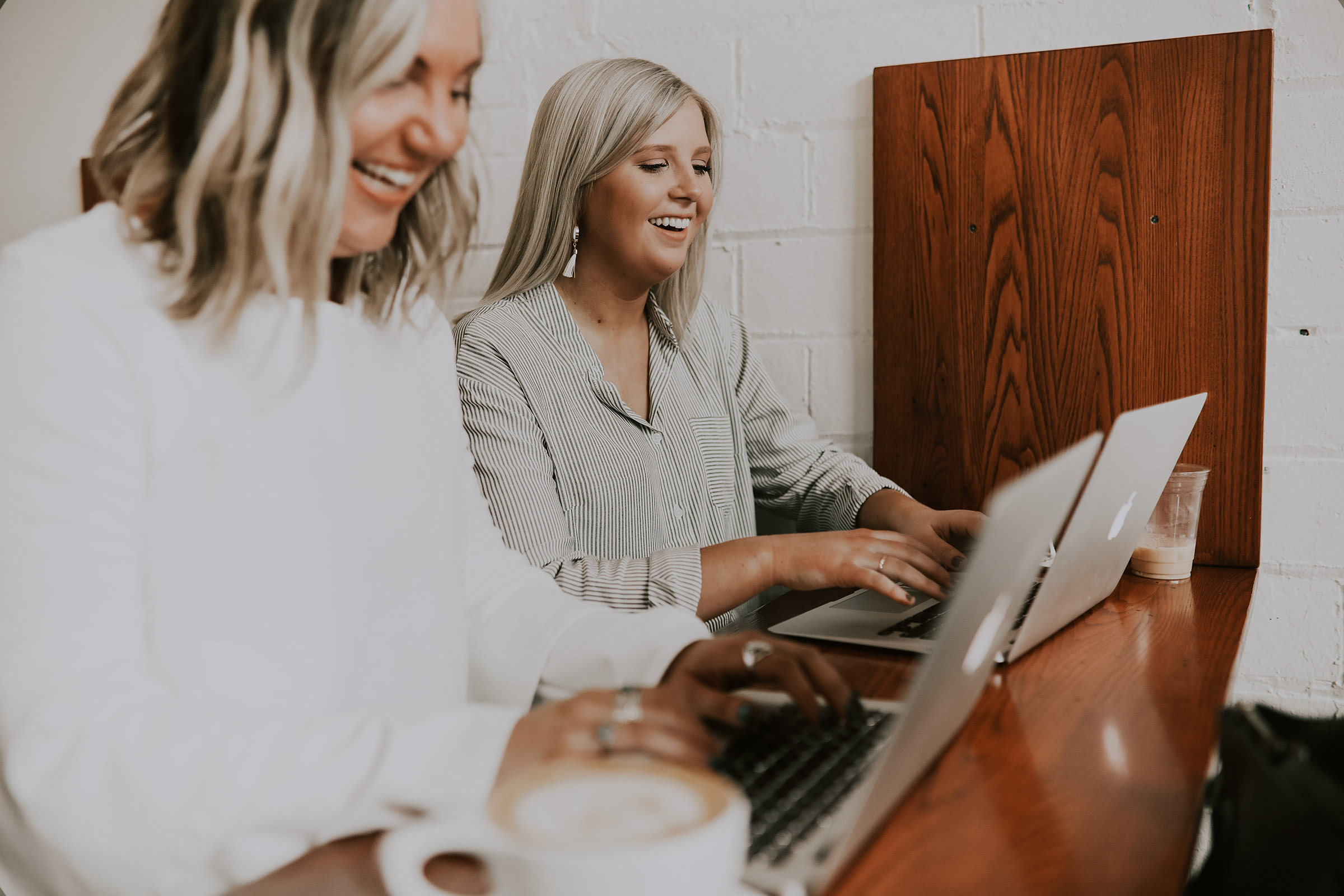 You'll be part of a development team
Teamwork during the course mimics how you'll actually work on a development team
By the end of the course, you'll benefit from code reviews and work with a team. So you'll have a leg up when you're looking for a job.
You'll submit homework using version control as a pull request. And we'll review it and give you feedback before merging it into the real project, just like you would in a real development team.
Lynda Santiago
Drupal Developer at Debug Academy
I took the course and with the skills I gained, I was able to get placed on a high-profile project "The Cheesecake Factory"! && many other client projects right after. I must say the tools I learned here at Debug Academy are very similar tools that the teams I work with on client projects use as well which is pretty amazing! I highly recommend this course!!
A student looking to re-enter the workforce
Being older and female, I frequently felt like I didn't belong when attending conferences or meetups with white 20-something males. But I REALLY felt comfortable with this group of students and instructors. The kindness and patience of the instructors responding to even the very basic questions reassured me that this is a community I can be a part of.
Farah
Senior Developer, Booz Allen Hamilton
I finished the class and kept practicing and before I knew it, I landed a new job! I've been working as a Drupal Developer for about 6 months now.
Support during and after the course
We've got your back
We keep our courses limited to 20 students or less, so you'll never feel like one in a crowd.
You'll get unlimited one-on-one support via Slack and Zoom so you can get help if you're feeling stuck or confused.
And after the course is over, you'll have lifetime access to the Slack community. Instructors and Debug Academy alumni hang out there, so you can run your architectural decisions by the experts — and actually get answers. Here's what past students have to say about access to the supportive Slack community:
"
You're still helping me with my work years later
"
My boss thinks I'm a genius because I ask you all the hard questions
Alumni of Debug Academy's Drupal 9 & 10 Web Development Training (who continue to participate in the Slack group)
You'll get help finding paid work
When the course finishes, we're not leaving you on your own to find work.
You get lifetime access to the supportive Slack community with Debug Academy alumni and instructors
Even after you get a new job (or get promoted at your existing job), work can be isolating if you're the only Drupal developer on the team.
So when you have questions on the job and don't want to ask your boss, you can ask us first.
Plus, Debug Academy has close connections with companies looking to hire our students.
We don't just teach you the material and wish you the best. We'll help you search, find, and apply for a job. Thanks to our partnerships with Drupal development companies and Acquia, graduates are regularly invited to work on paid projects.
"Ashraf is more than willing to get online and do a Zoom call where you share your screen and walk you through the issues."
Unlike most other classes, we are not okay with taking your money at a loss to you. We want you to reach your career goals.
Go from inexperienced and unsure to highly paid and happy in your career
Students Who Changed Careers After Taking This Course Increased Their Salary By An Average Of 40%

And within 1 year of beginning their new careers, past graduates made back 5 times the cost of tuition in addition to their previous salaries.
You deserve a job that makes you enjoy going to work every day — and pays well

If you've been toying with the idea of learning Drupal, pivoting your career, earning more money, and making an impact, you should apply for Debug Academy's Drupal Course.
Making a huge career shift — whether you're doing a 180 or leveling up in your current position — is anything but easy.
But when you have the right support, the right skills, and the right teachers, it's surprisingly straightforward.
Drupal was selected to build websites for organizations like: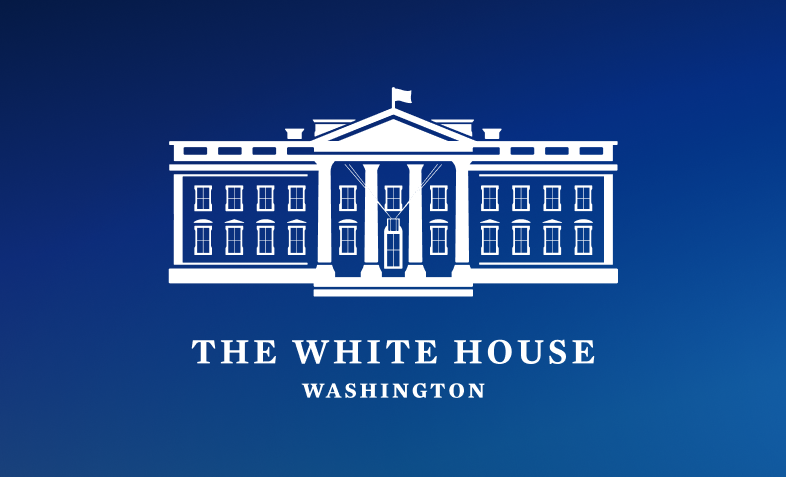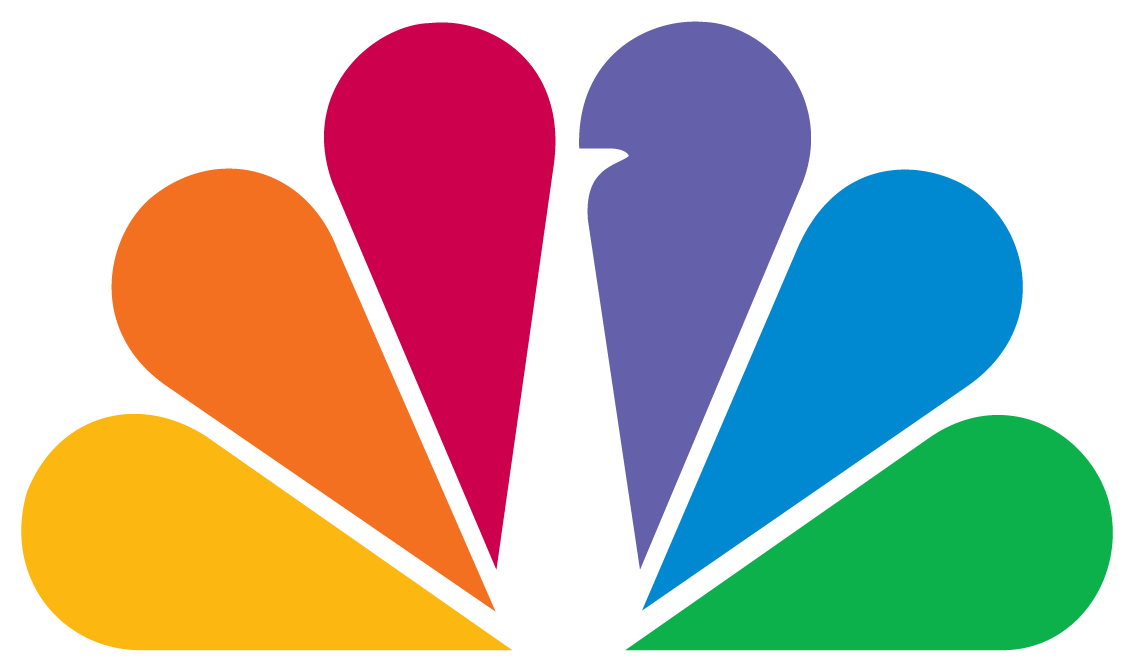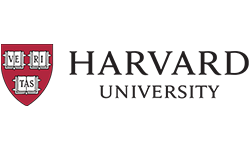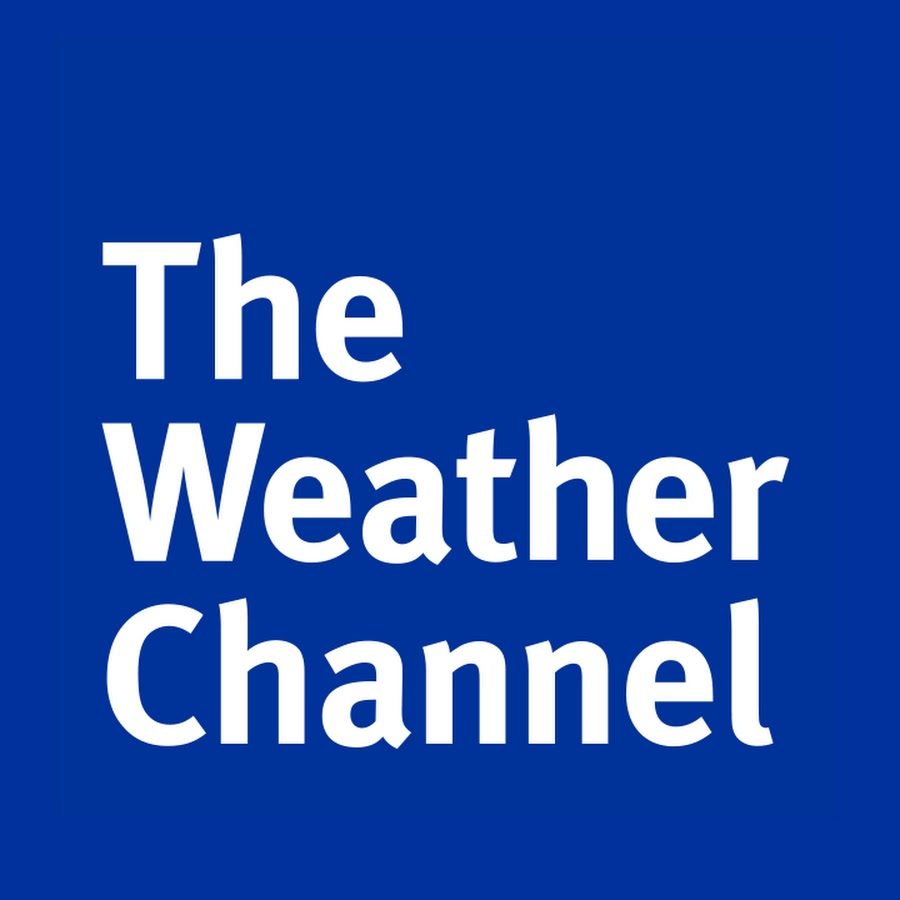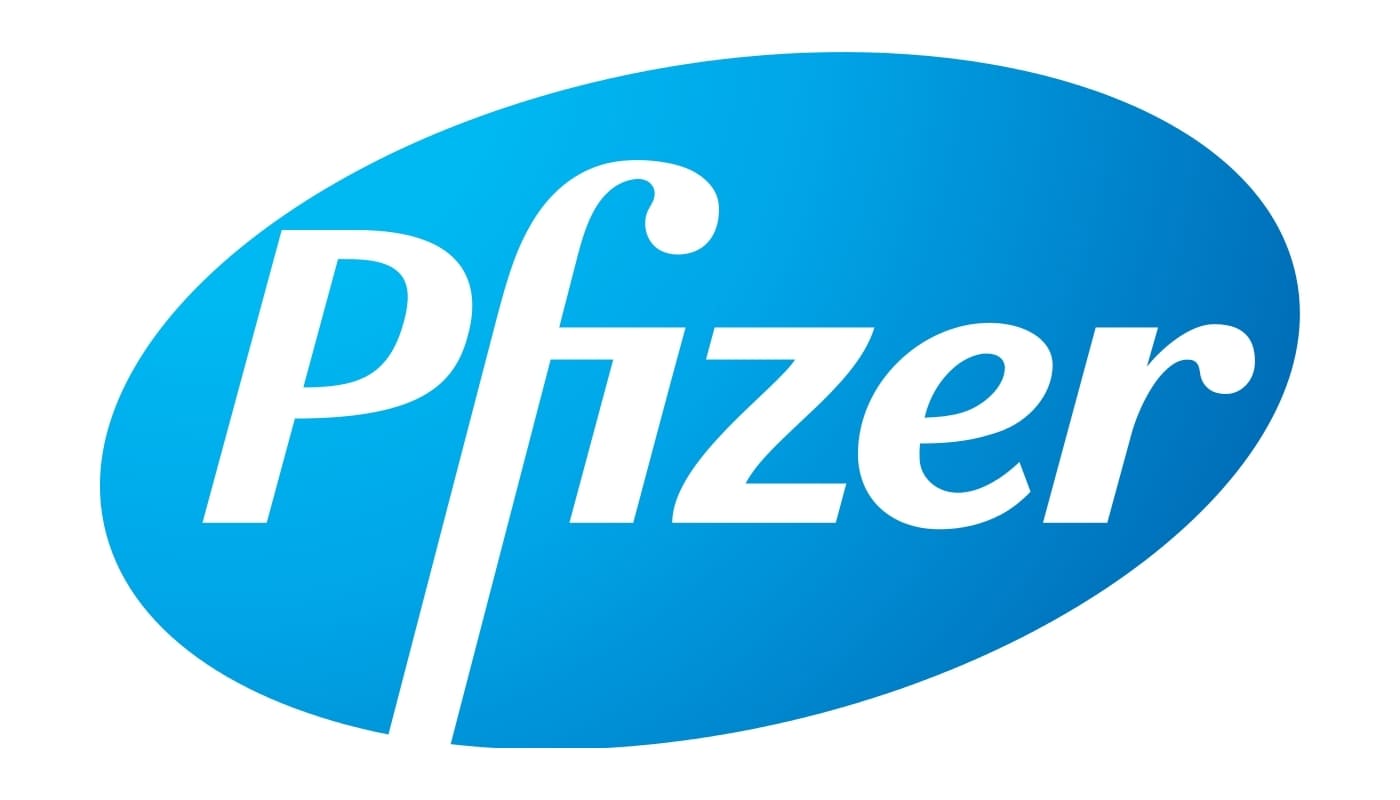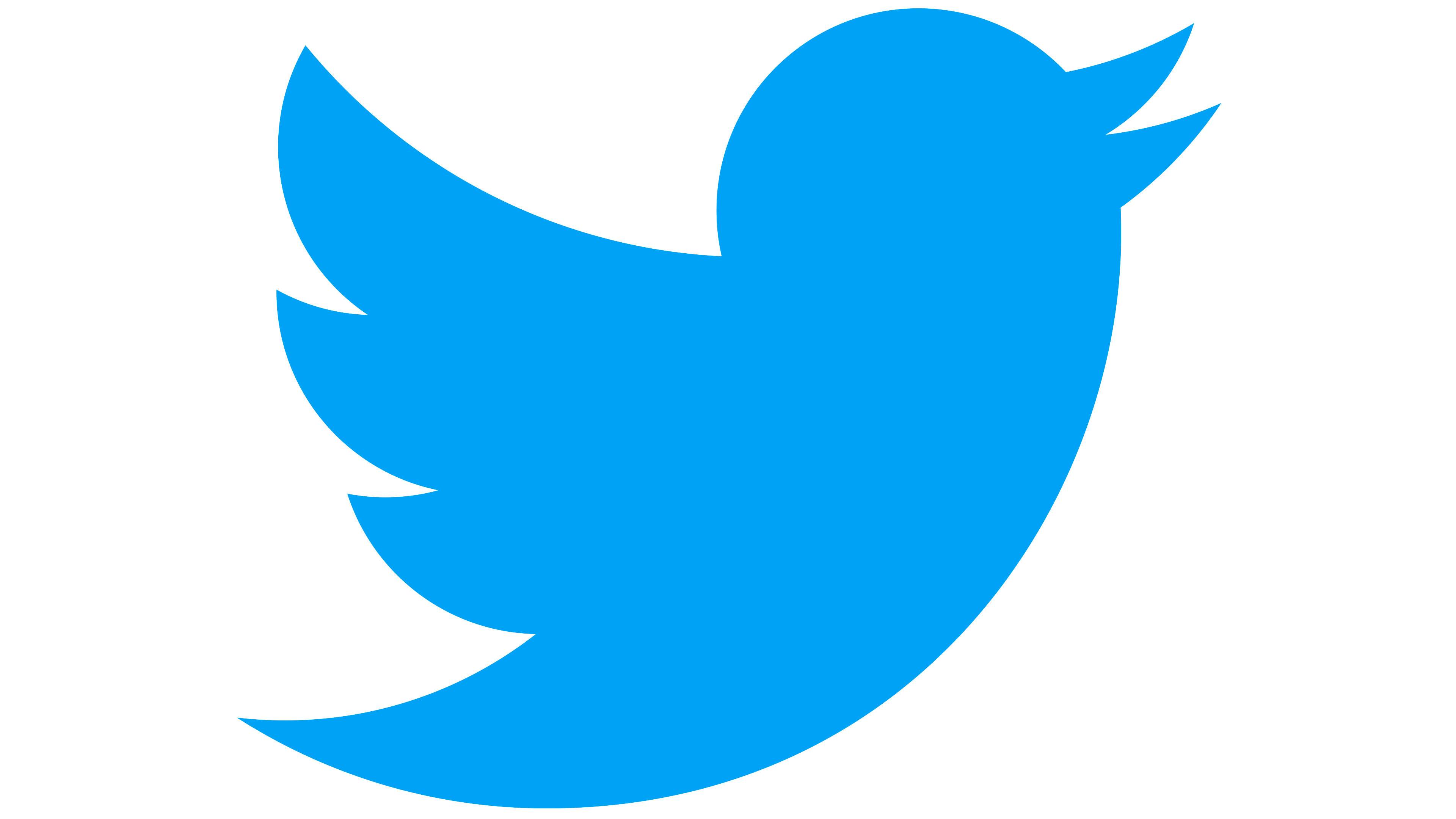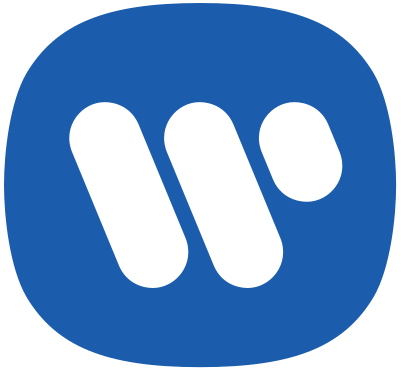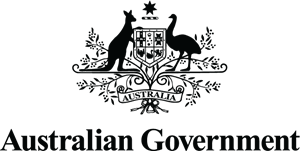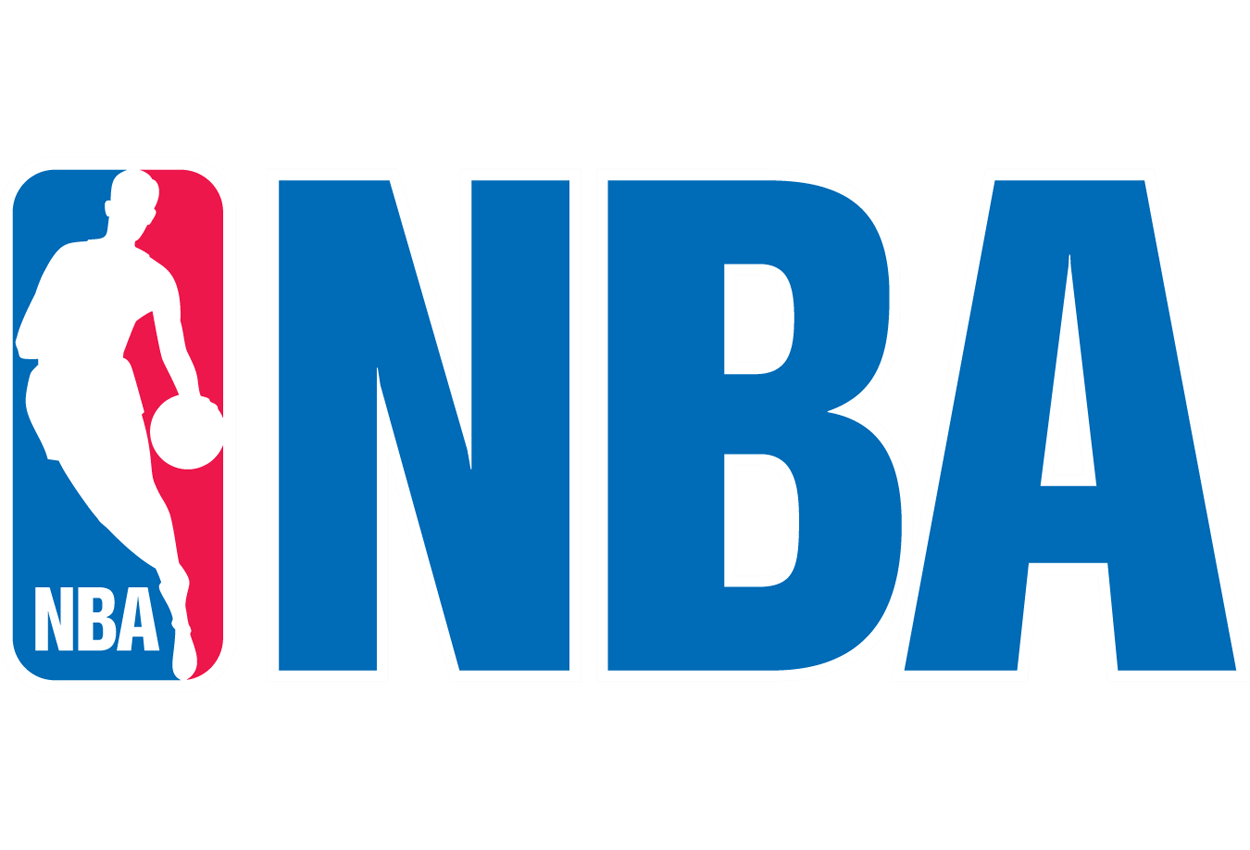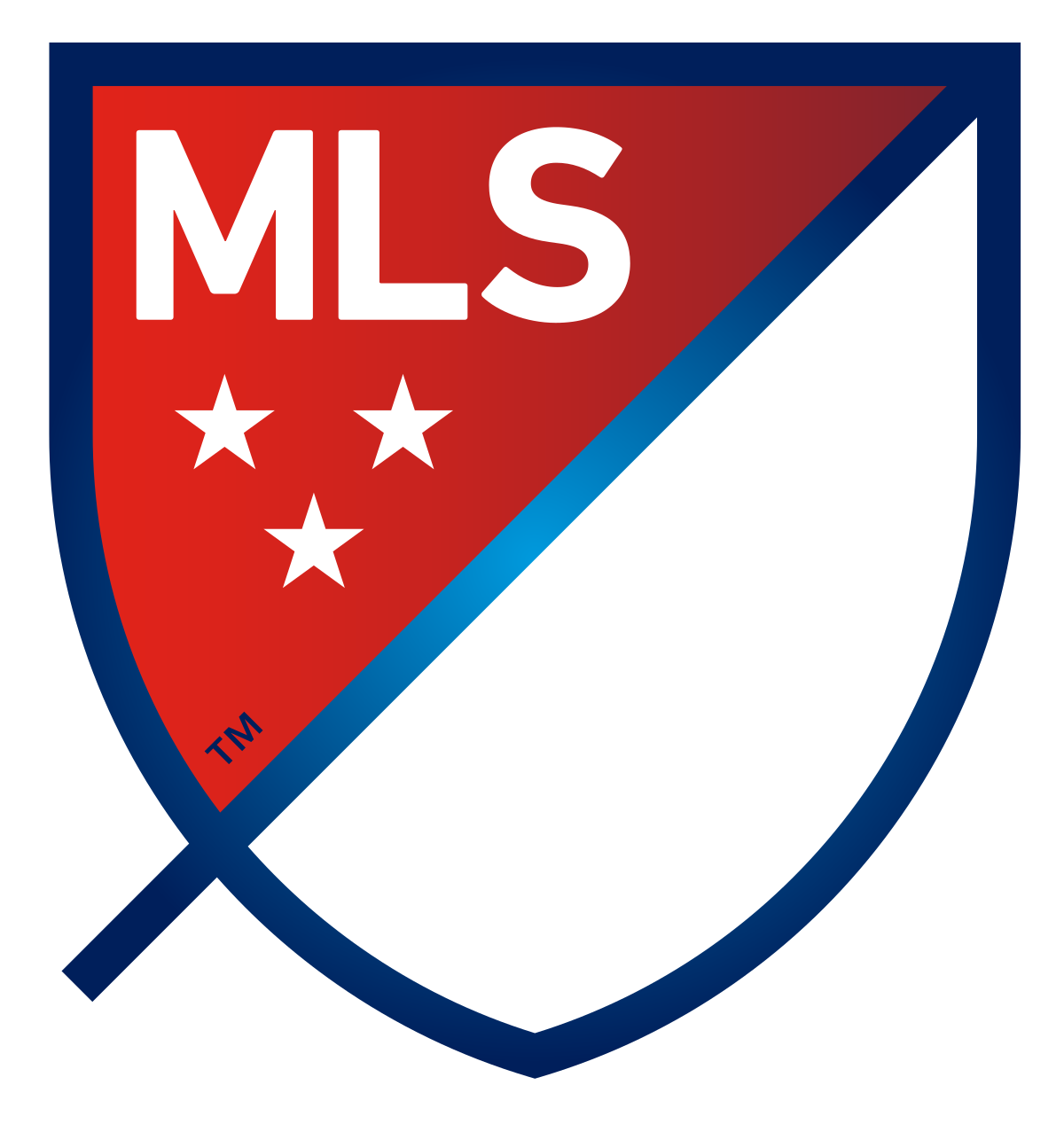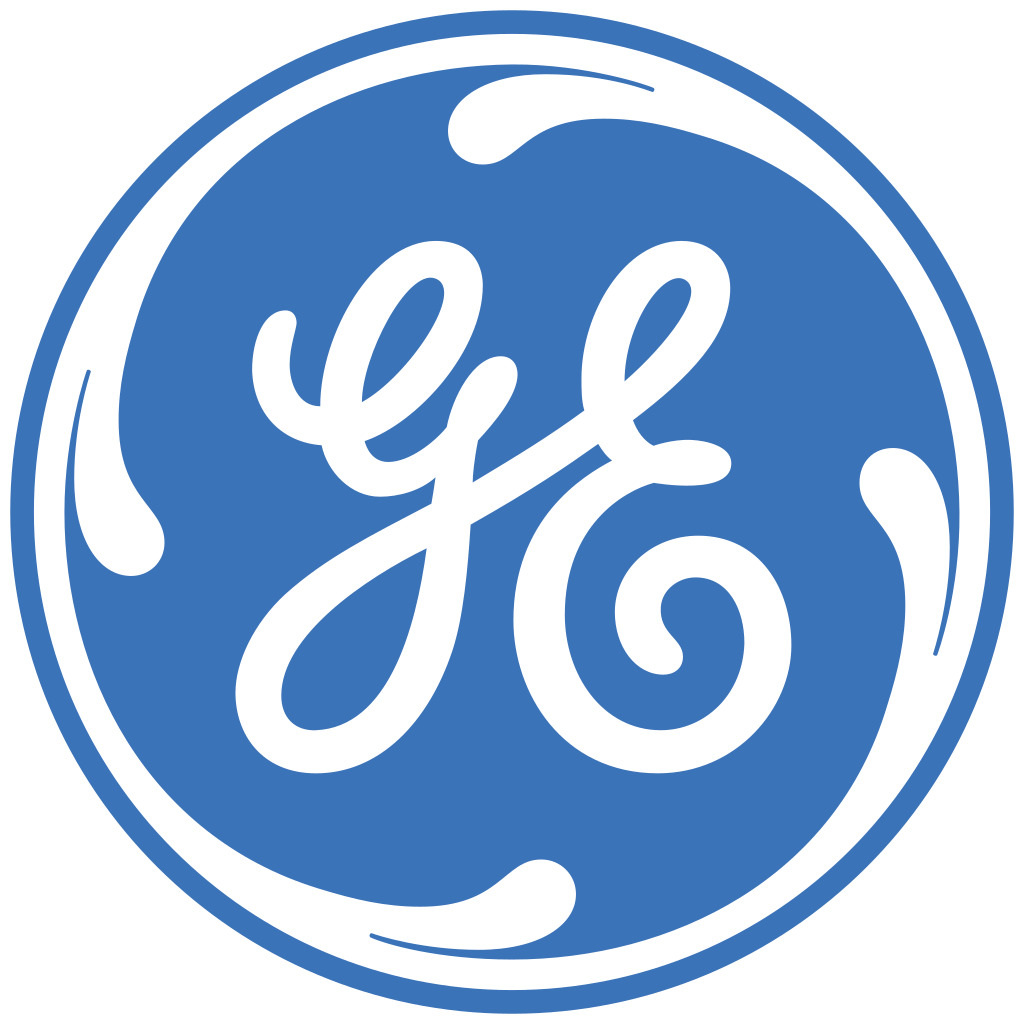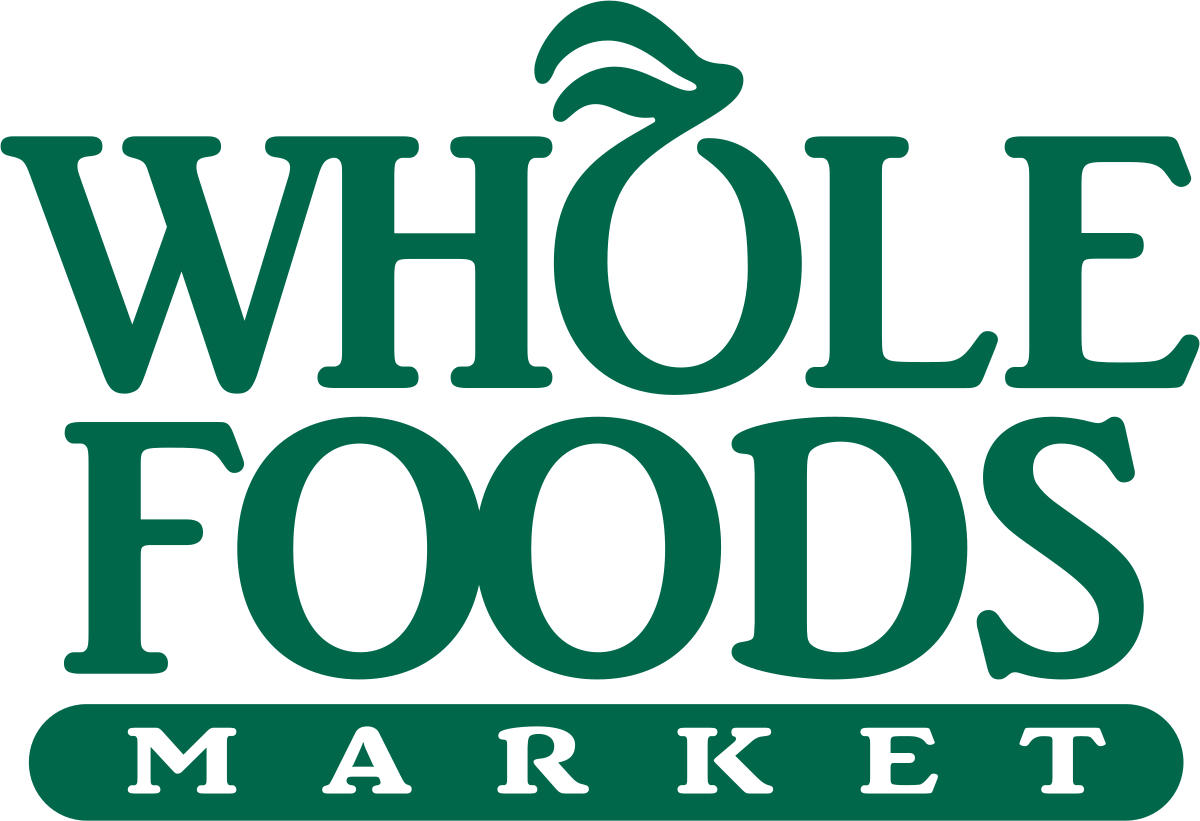 Flexible Payment Options
Get the lucrative career you want without breaking the bank
We're not looking to take a percentage of your salary for years to come, or burden you with a loan

All of our payment options are interest free and most come with discounts

With this course, you get

6 hours per week of online live instruction

Jargon-free curriculum

Unlimited help from your instructor

Real-world tasks to prepare you for your career as a Drupal developer

And so much more
Our course costs $4,000 but you can pay as low as $3,600 depending on the payment option you select
You can get your next job by taking this course, which is less than half the cost of the average U.S. college semester
Upfront Payment
10% off
Total Cost: $4,000 $3,600
12-month Payment Plan
5% off
Total Cost: $4,000 $3,800
$992 down payment
$234/month for 12 months
24-month Payment Plan
Total Cost: $4,000
$1,624 down payment
$99/month for 24 months
Pick Your Session
Sign up for the session that best fits your schedule!
Alternatively, you may schedule a group training for your team, or select TBD to be notified of new course dates as they get scheduled.
Invest in your future
as a highly paid developer

Apply for the next cohort of Debug Academy's Drupal 9 & 10 Web Development Training

Application takes 2 minutes.
There's no pressure to enroll, even if you're accepted.
Imagine: You've completed the course you're prepared for your career as a Drupal developer. You have:
The skills to progress in your personal and professional goals — whether you're building a personal project or building a site for a major organization
Experience in Drupal 7 and Drupal 8 that you gained during the course
The skills you need to work on websites for mission-driven organizations that you care about
The skills and support to apply for and land a full-time developer job
The tools to enjoy your career, and enjoy going to work every day
A community of developers who you can count on for support
Teachers who have your back, even after the course is over
When I took the class, I was considering a change of career from being a librarian to being a Drupal developer.
I remember when I was taking the Debug Academy class I'd stay up late working on assignments, and I'd go to bed at 2:00 a.m. with a smile on my face that I couldn't contain. It may sound corny, but I don't know that I have ever been that happy with my work.
Malik
Technical Architect, Acquia
By the end of the class I had worked on multiple Drupal sites and landed an interview with Acquia, who ended up hiring me as a Drupal Developer. Highly recommend it.
Amani
Software engineer and Beaconfire Red Employee
"My favorite aspect was learning with my classmates. A lot of us were new to web development and some of us had experience but were learning. I loved having that interaction with other students who are all very driven and goal-oriented."
Look, Drupal is not for everyone. But if you're committed to leveling up in your career you owe it to yourself to apply and learn more about this course.
Applications are first-come, first-serve, and we limit the course to 20 students. If there's a tiny part of you that wonders what's possible when you level up your Drupal skills, make sure you give yourself a chance — apply before the seats are filled.
You don't have to look like a "typical" software developer to be welcome in this course.
You belong here.
Inclusivity and accessibility aren't just values on our website, they're defining features of the course.
We want you to be able to learn Drupal and change your career, regardless of your background, what you studied in school, or what kinds of careers you've dabbled in.
"But what if life happens during the course?"

Things come up. We get it. If life happens and you're unable to finish the course, we'll let you retake the entire course for free once (seriously).
"But... what if I'm waiting for the right time to take the course?"
Here's some tough love: There is never a right time to start a course like this — one that could potentially change your career (and your life). Don't let uncertainty stop you.
If it helps, Fall 2020 Debug Academy students have even said that taking this course during such an uncertain year has actually helped them handle the curveballs.
"
It's given me some strength as I can go back over the previous videos and homework and get a much more peaceful feeling. Mostly because I can use what I'm learning almost immediately. It's been super helpful.
A student from the Fall 2020 Drupal course
"
I have found working on our classwork/homework and attending classes has provided me with a lot of peace, stability, and socialization in a crazy time where I'm isolated while working from home.
A student from the Fall 2020 Drupal course
If you're still wondering if this is the right time for you, submit the form below then schedule a no-pressure 20-minute call with me, Ashraf, the lead instructor. I'll answer any questions and help you decide whether it's the right fit for you.
Seriously — we're not here to pressure you into a course that's not a good fit for you or your goals. The course relies heavily on teamwork and group dynamics. So we need people who are enrolling for the right reasons.
Invest in your future as a highly paid developer, apply for the next Debug Academy Drupal Web Development course.
 
There's no pressure to enroll, even after you're accepted.
Take the Next Step
Express interest below to receive a detailed schedule, payment plan information, and scholarship opportunities sent to your inbox.
Take the Next Step!
Let us know that you're interested in this course. We'll reach out to you and other interested individuals with more information!